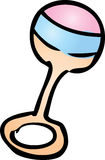 LITTERS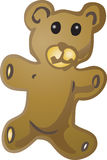 PLEASE READ BELOW ON ACQUIRING A PUPPY FROM ME
---
Sunkyst Golden Retrievers is proud of all the litters produced here. All pet puppies are sold on a spay/neuter contract and limited registration. This means they are not sold to be bred. I'm a firm believer that we are spaying/neutering our puppies way too early, which presents many orthopedic and some cancers later on. UC Davis in CA, has done extensive research to verify this. That being said, female puppies from my litters, are to be spayed no sooner than a year of age and after their first heat cycle and males are to be neutered at 18 months of age, when the growth plates are closed. If you contact me for a puppy, I WILL contact your current vet regarding their protocol on spaying/neutering and if they believe in doing this at 6 months of age, you WILL NOT be able to get a puppy from me. I stand firm on this and will NOT allow my puppies to succumb to this!!!! Puppies are required per my contract, to continue both NuVet Plus and Probiotic Max for life and Phyto Flex for first 2 years of life.
Parents have all of their health clearances including hips/elbows/heart and yearly eyes and some extensive DNA testing to maintain the health of our breed. As a quality breeder, I breed to the standard depicted by the GRCA (Golden Retriever Club Of America). To always possess true Golden temperment can never be taken lightly. This is what our breed is so well known for and I will always make that number one. It is of the utmost concern to me that my puppies go to the most loving and caring homes, nothing less. Show picks come first and then pet picks. Because of a past experience, I am now choosing the puppy for each family as opposed to each family choosing. Being with the puppies for 8 wks, I know their personalities better than anyone and will place as I feel will work best for each family. Phone interviews and references a must to get one of my precious babies. Sunkyst puppies/adults will not be fed Grain Free foods and are to continue the same food they are started on here which is Purina Pro Plan Sport. Grain free foods can cause DCM (Dilated Cardioyopathy) in not only Goldens, but other breeds, where they can suddenly drop dead from diminished levels of Taurine. Taurine is needed by the heart to function properly. Please research this. I do not sell to Brokers, nor those who live in apartments, with common grounds for all dogs. This is a risk for your puppy with outside diseases. Fenced in yard a must, invisible fences are not acceptable. Please do not contact me if any of these pertain. Companion puppies are $2000 with a $500 nonrefundable deposit required to hold your puppy, show puppies are $2500 with $500 deposit. Deposit comes off the balance at the time of pick up. Personal checks are acceptable for the deposit, balance needs to be cash and paid at the time of pick up.
---
All puppies that leave my home will have several preventative wormings and their first puppy vaccine, will be microchipped and have vet check. I register each puppy in the litter, so an additional $20 per puppy will be added to total price at time of pick up. The puppy packet will have health clearances of the parents, microchip information for the puppy, which each family will need to register through AKC Reunite, pedigree, health record of the puppy and detailed information on raising a happy healthy puppy. I am always here for all my puppy homes, no matter how old they are.



---
JORDYN WILL BE BRED TO LEGEND

THIS WILL MOST DEFINITELY BE HER LAST LITTER!!!

PLANNED FOR AUG/SEPT

THIS WOULD MAKE GO HOME TIME DEC/JAN

LIST IS FULL!!!
---
SPLASH WILL BE BRED APPROX FEBRUARY 2021
TAKING NAMES AND INTERVIEWS NOW
IF BRED IN FEB, ABLE TO LEAVE IN JUNE.

---
---