About Us
"CHANCE"
Sunkyst Just By Chance
sire: Champion Faera's Starlite
dam: Sunkyst Forever N Blu Jeans
6/30/01 to 11/4/08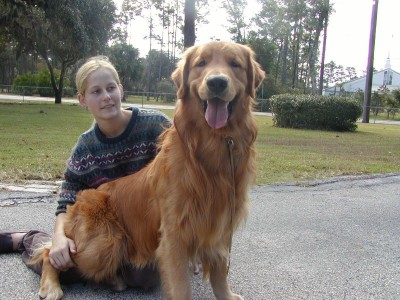 It all started in 1989, back in Sunny Florida, where I began my venture with showing and breeding my wonderful, loving goldens. The name Sunkyst simply means....the sun has kissed (kyst) my puppies. Living in Florida, I thought how unique and appropriate. I purchased my first pet Golden in 1984 as a family companion and as her story is told below, I felt such compassion for this magnificent breed.
Like many of us, my first golden Kimber, was backyard bred and severely dysplastic by the age of 7 months. It was graduation night for our obedience class and she and I had worked oh so hard for this night, but she was limping in the rear. Like all goldens, she pulled through and gave it all she had for me and graduated top of her class. The next day at the vets, I received the diagnosis that would shatter me. Being quite the novice and knowing absolutely nothing about dysplasia, I thought she was going to die. The vet showed me the xrays and she literally had NO hip sockets. Her hips were just out there, so to speak. She of course managed and muscles and tendons took over, but she would never be able to compete and be comfortable in obedience. At that time, I began researching breeders and pedigrees, with the help of a mentor and obtained my first show/brood bitch and vowed at that time, to do nothing more than to better the breed. I still feel the same strong passion to do what I can, to breed quality, healthy, sound goldens with the loving temperament they are known for. I've come a long way from that sweet little red dog Kimber, in 1984 and continue to work very hard to give others the opportunity for that wonderful golden, that is bred correctly, with health clearances throughout the pedigree, unlike how I started out. Please take a look around and feel free to send me an email.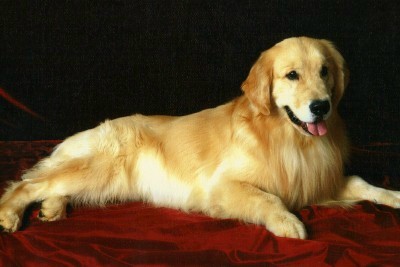 TYLER