*****BUG GOES RWB AT 2014 GOLDEN RETRIEVER NATIONAL FOR 3 PT MAJOR AND ALSO OBTAINS TRIATHLON AWARD*****
NEWS FLASH!!!
Rylee goes BOB over daddy Tyler BOS to her!!!
Way to go Sunkyst Team!!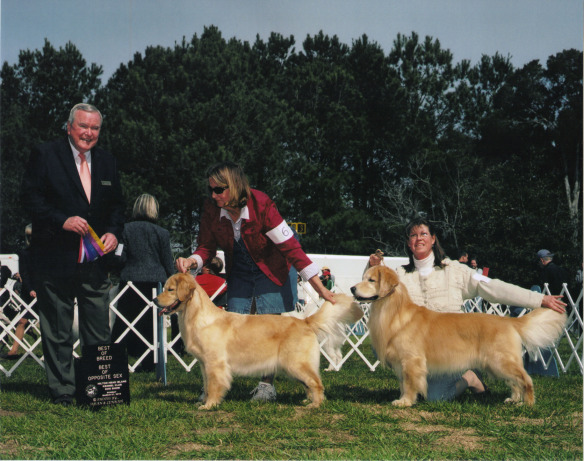 NEWS
Tyler goes BOB at Hilton Head, SC 3/6/10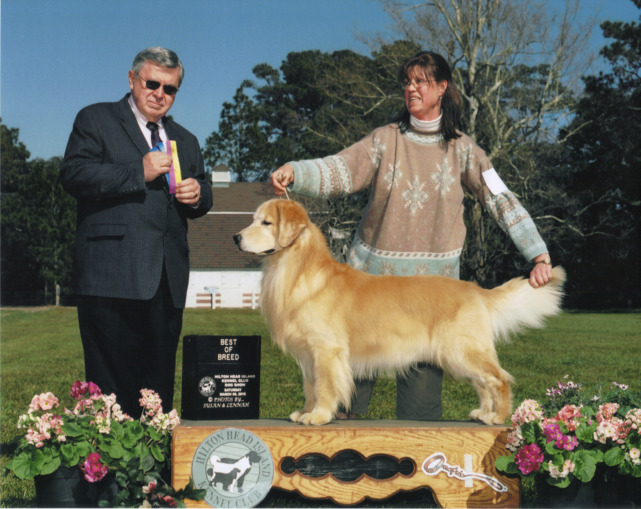 FLASH!!!! Tyler goes WD/BOS at the Columbia shows in Aiken on 4/19/09 for 1pt. OWNER HANDLED!!!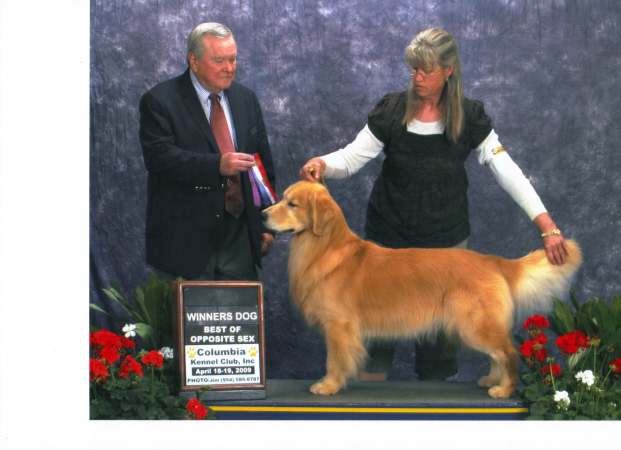 ---
Tyler takes Stud Dog Class at Sandlapper Specialty on 4/25 and 4/26/09 with both Sunkyst Secret Pal (Jordan) and Sunkyst Spirit in Tyme (Spirit @ 7 1/2 mo) representing him. Way to go guys!!!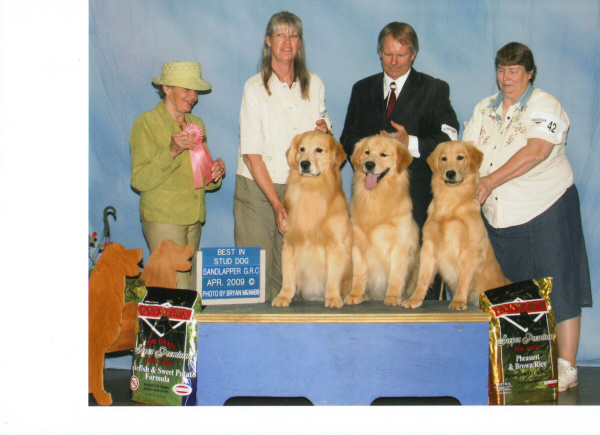 Jordan, Sunkyst Secret Pal took fourth on Saturday and second on Sunday at Sandlapper Specialty in Bred By Class. Not too shabby for only being shown a few times and now with me, who is back in the saddle again, showing owner handler once again!!