Our Girls
Click on the dogs name to go to its own page

---
---
---
SUNKYST SECRET AMBITION CCA, champion pointed
~RYLEE~
dob 8/23/07
sire: Sunkyst It's About Tyme 9 pts towards championship
dam: Glenwood Deck The Halls
OFA Fair hips, normal elbows and heart and clear eyes yearly.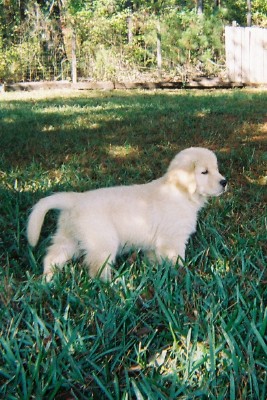 RYLEE AT 8 WKS
TO THIS AT 2.5 YRS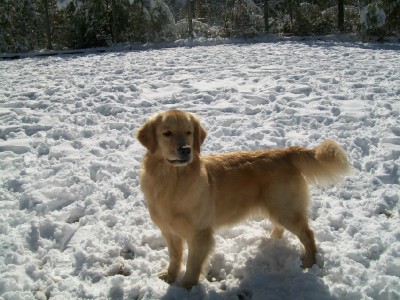 RYLEE SNOWSTORM OF 2010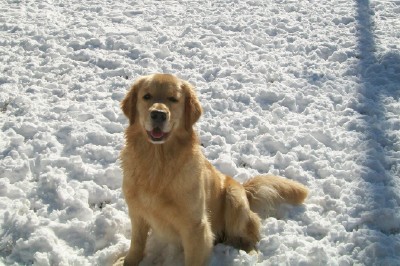 ---
RYLEE GOES BOB BOW BBE WB for 1st point at Hilton Head
CH SUNKYST'S VW - RA, CD, WC, JH (2 legs for SHR)
This girl can do it all!!! Beauty and Brains!!!!
RN (rally novice) RA (rally advanced) and CD (companion dog)
WC (working certificate) she also has 2 legs towards her SHR.
**Bug with Leeah Chew and Paul Kartes....obtains her WC at the
2013 Golden Retriever National Specialty in Tx!!!!!**
~BUG~
Dam: Glenwood Deck The Halls "Holly"
Sire: GCH Gangway's SUV "Rugby"
Dob: 6/25/12
Extensive greatfulness to my friend Leeah Chew for all the training and new titles for this special girl. She will also be entering some field trials soon to hopefully complete her JH title (junior hunter) or even WC (working certificate). Thank you so much Leeah!!!!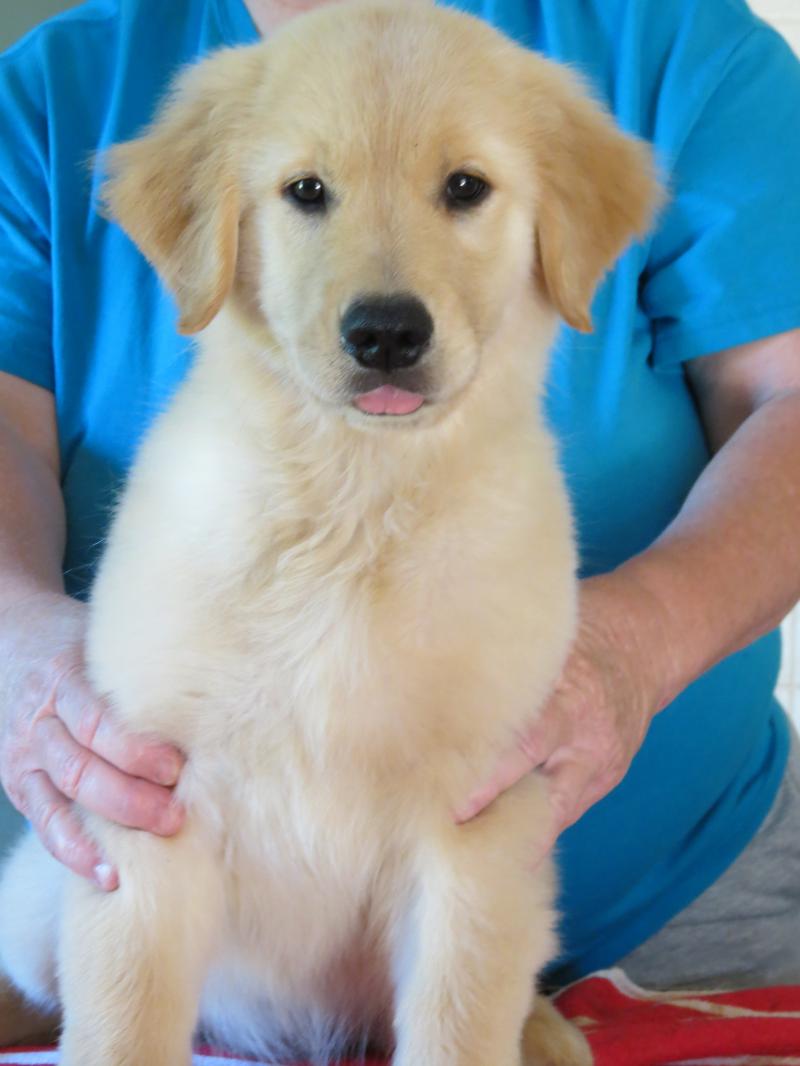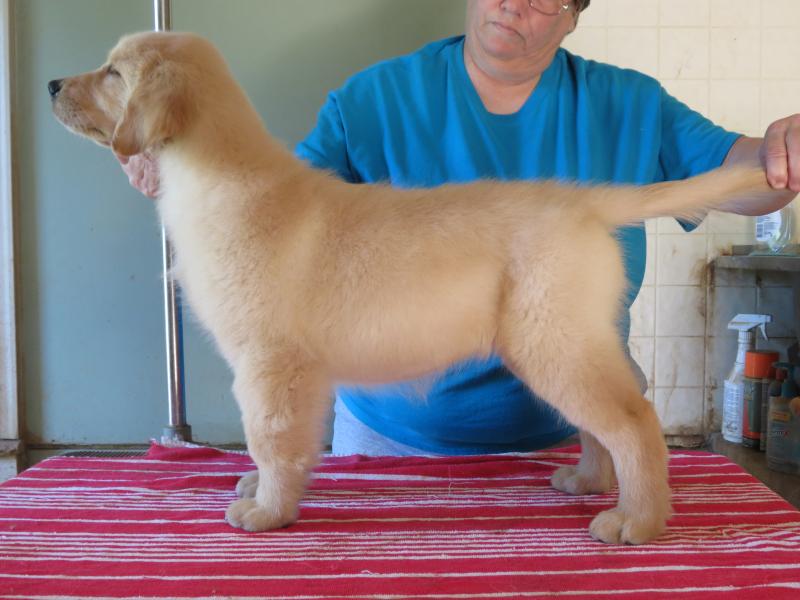 Please watch the above you tube link, as Bug practices getting her mark during field training.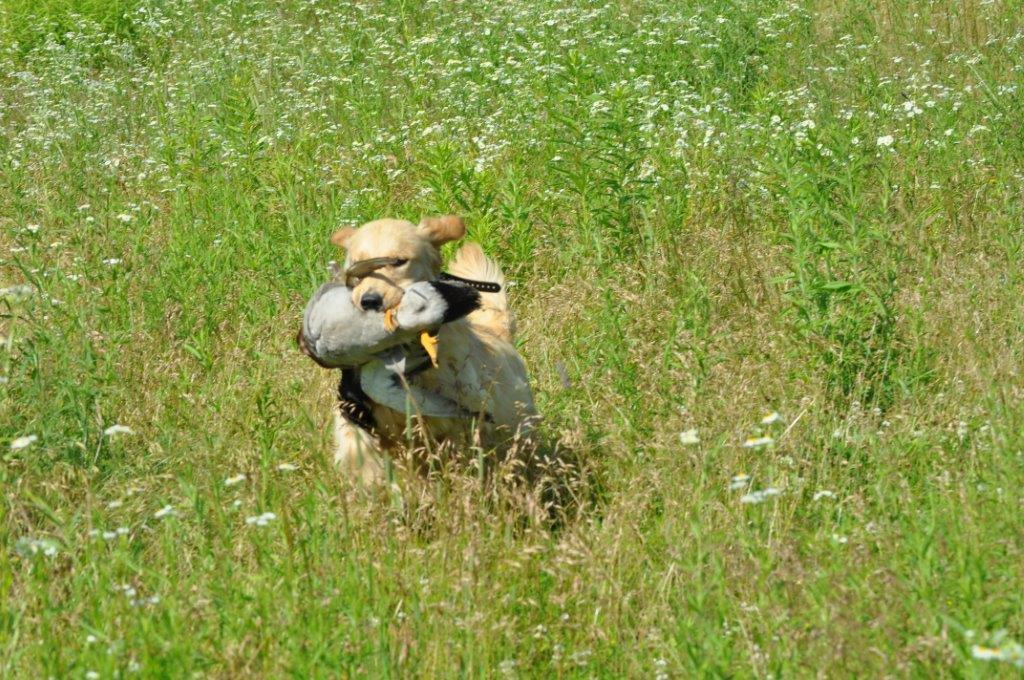 Bug 1 yr retrieving duck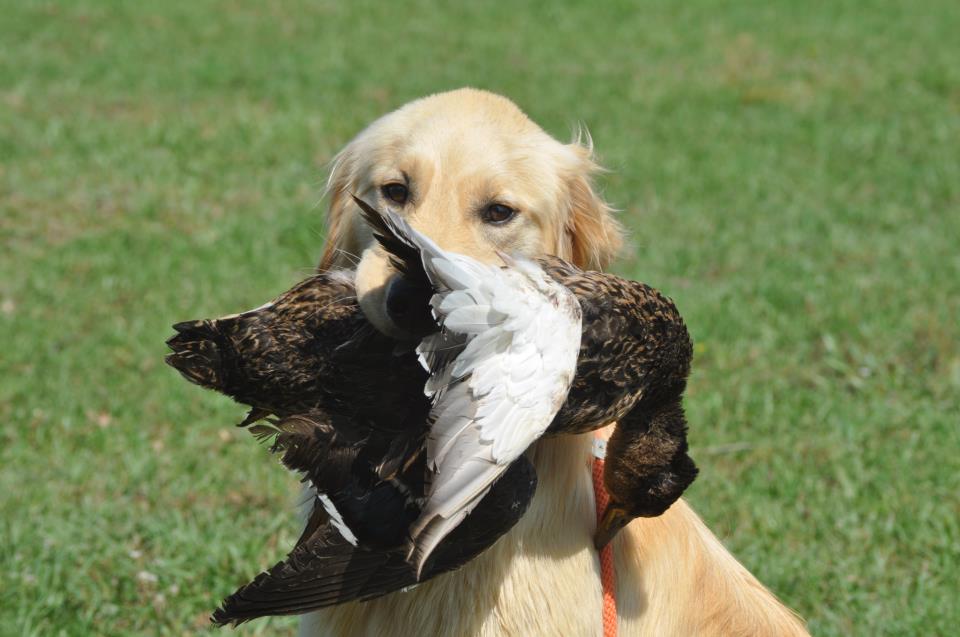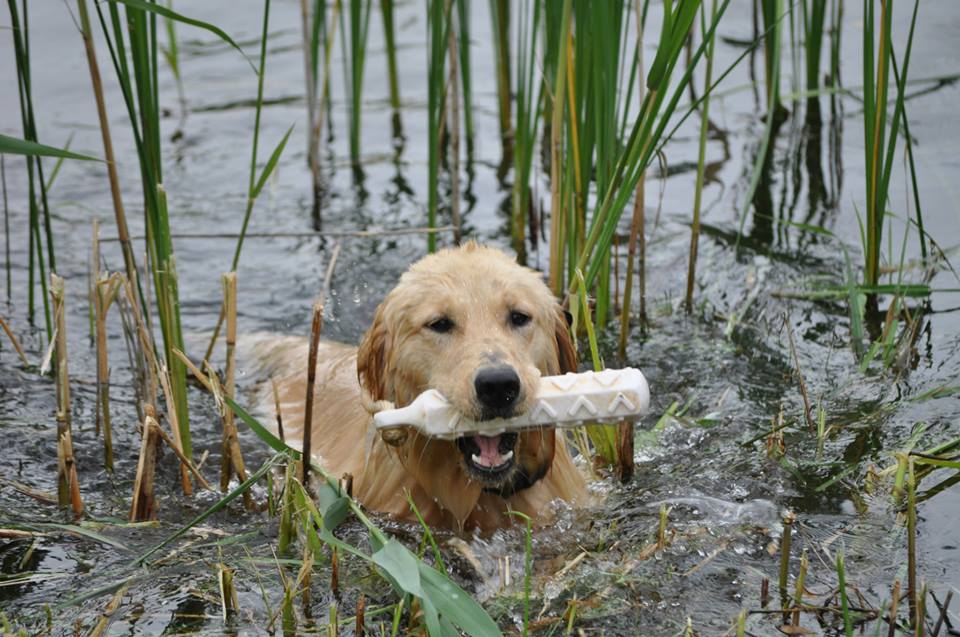 Good girl Bug!!!!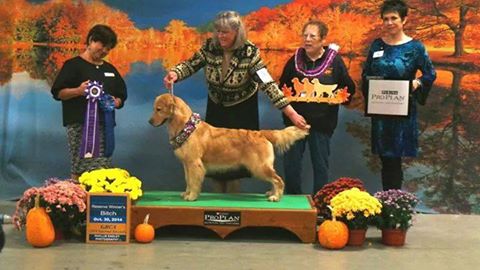 Bug going RWB at 2014 Golden Retriever National for a 3 pt major!!!!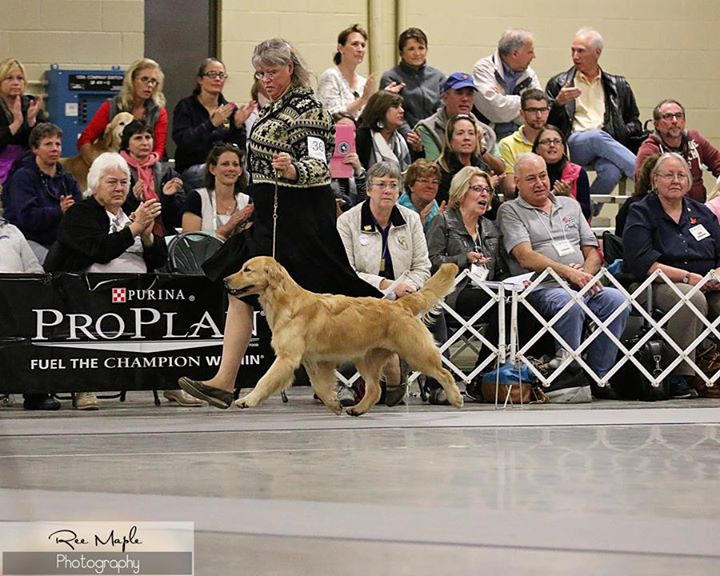 Bug on the go round 2014 National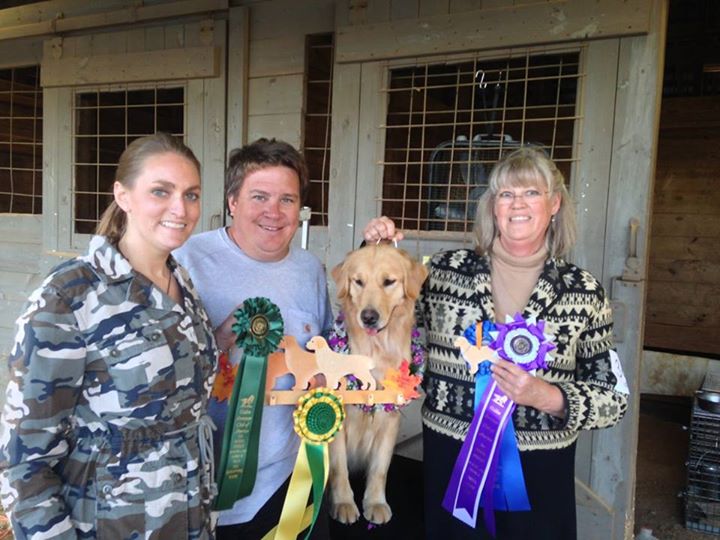 Leeah Chew, Paul Kartes, Bug and myself 2014 National.
---
~DITTO~
Kelore's Ghostly Affair at Sunkyst
dob 10/30/12
sire: Champion Gangway Making Noise at Kelore
dam: Champion Gangway Porsche's In The Hub At Kelore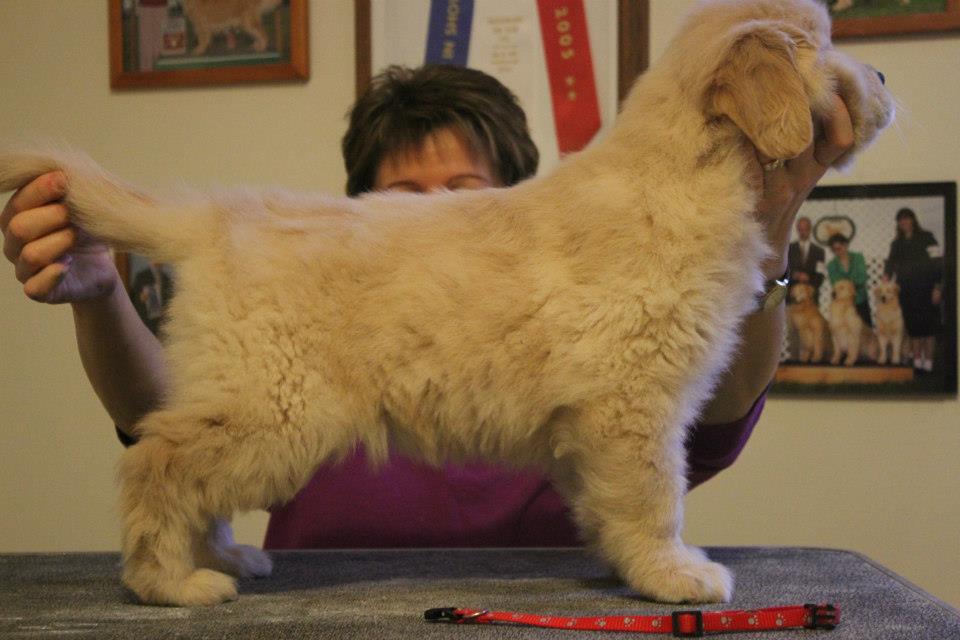 Ditto 7 wks with Kim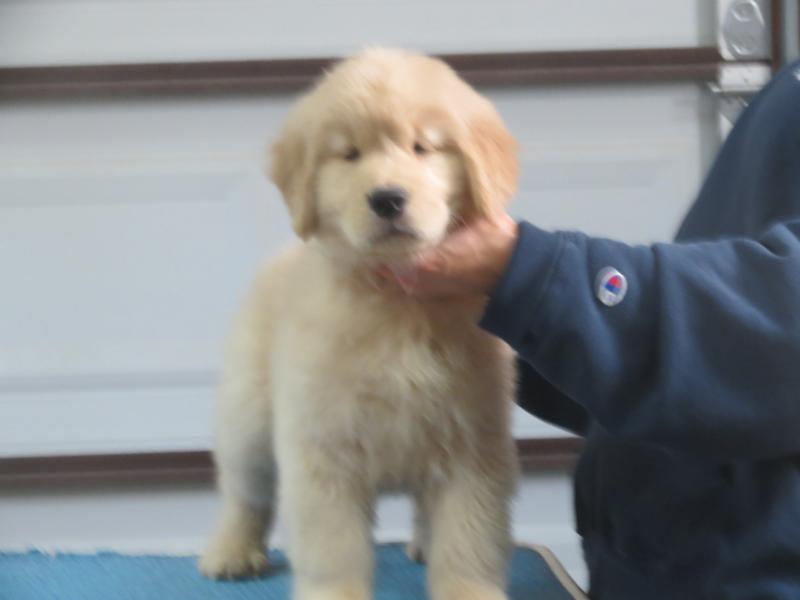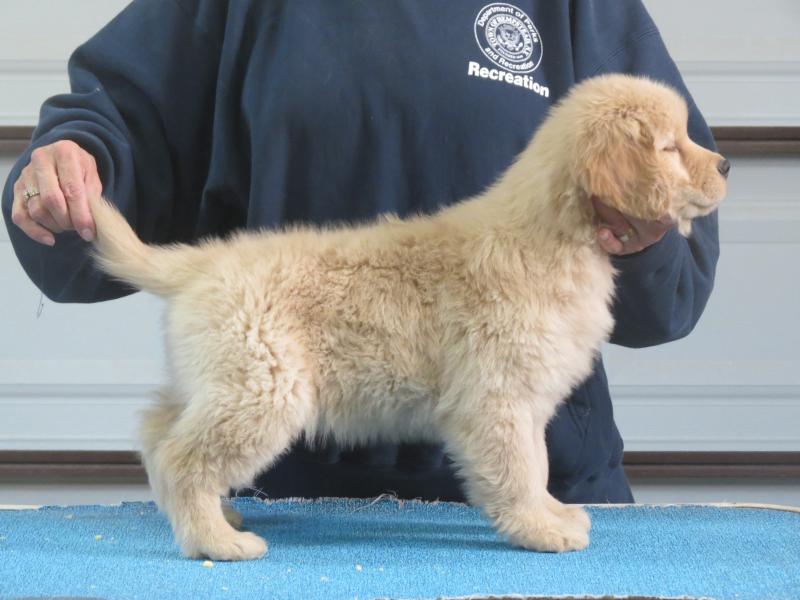 Ditto 9 wks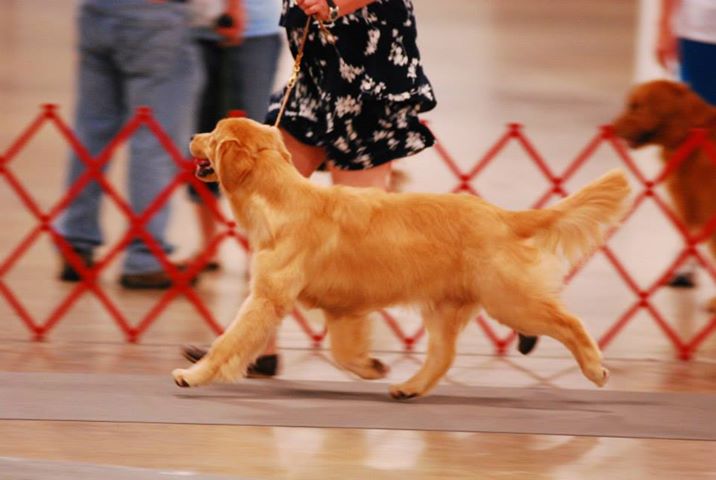 Ditto at Sandapper Specialty 7/2013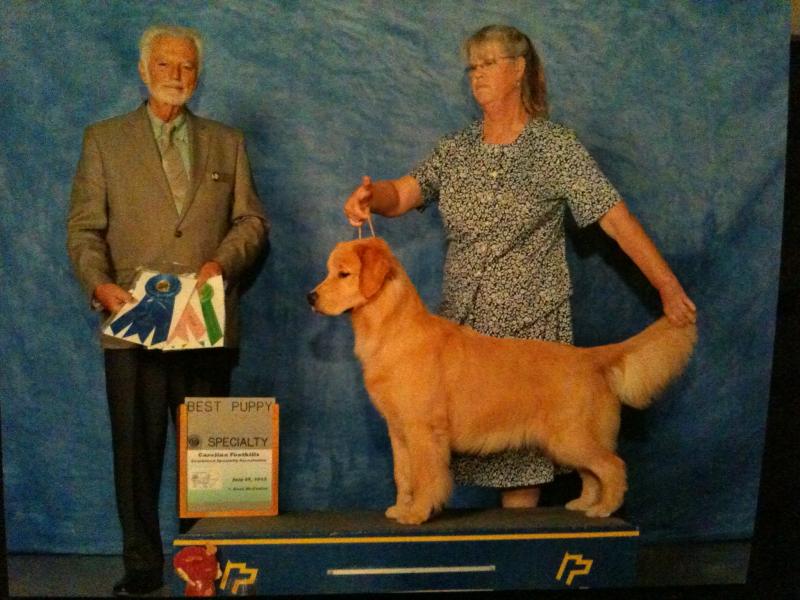 Ditto winning Best Puppy in Specialty Show 7/2013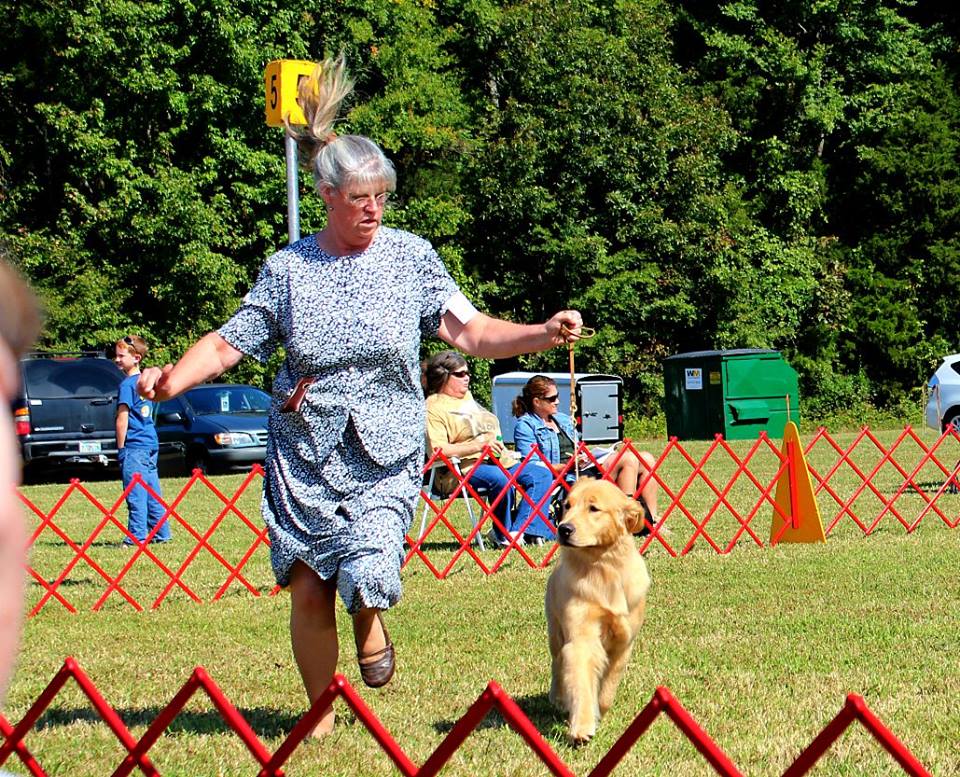 Ditto 11 mo old Piedmont shows 2013
---
SUNKYST KEEPING SECRETS
"BAILEY"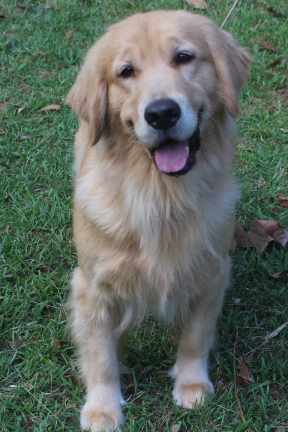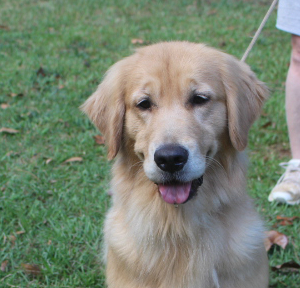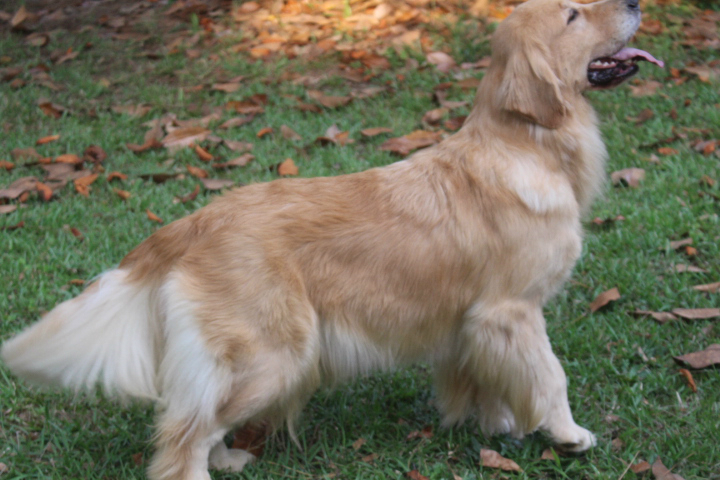 ______________________________________________________________________________________
"SAGE"
SUNKYST ROSEMARY SAGE N TYME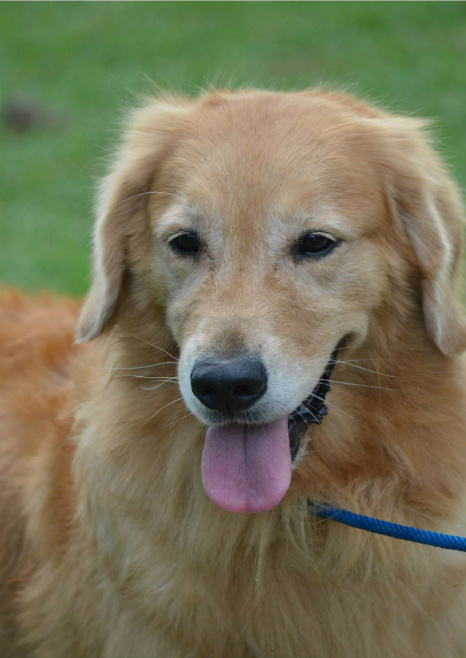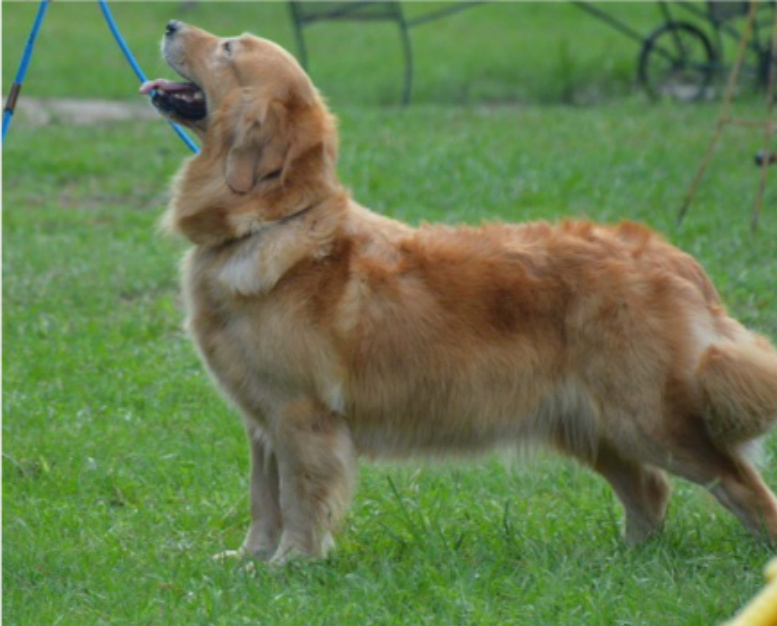 ---
SUNKYST RIVER OF GOLD
"JORDYN"
DOB: 3/14/15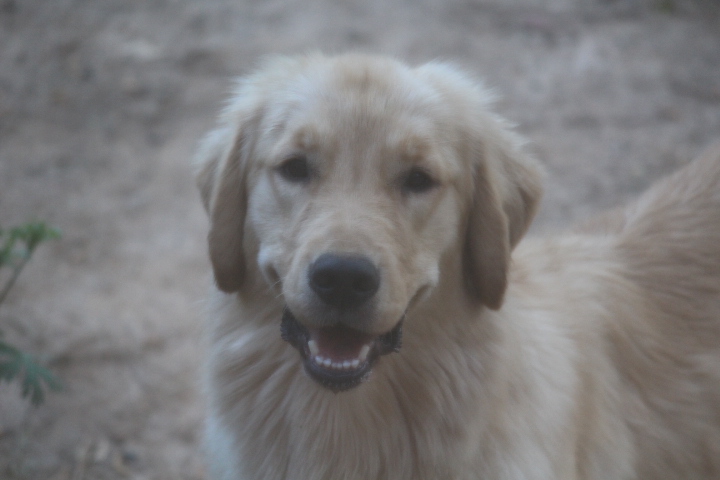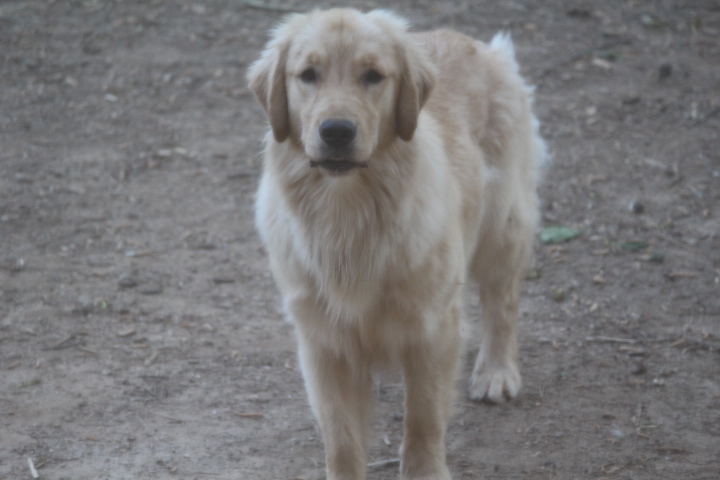 ---
---
Captivate Ryde The Wave

"SPLASH" champion pointed

10/20/15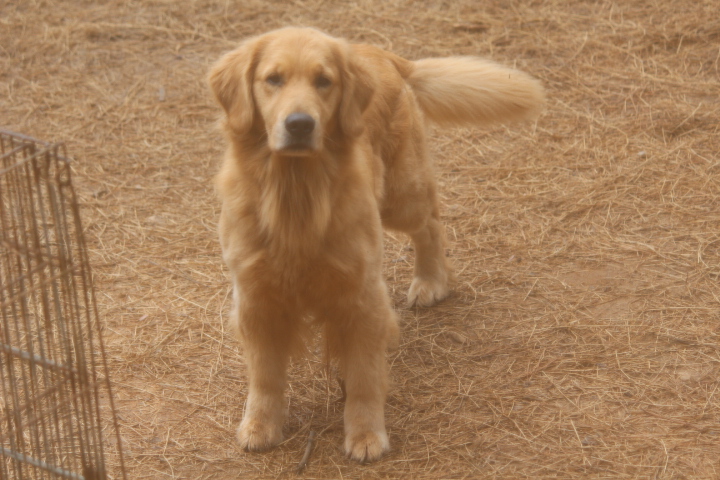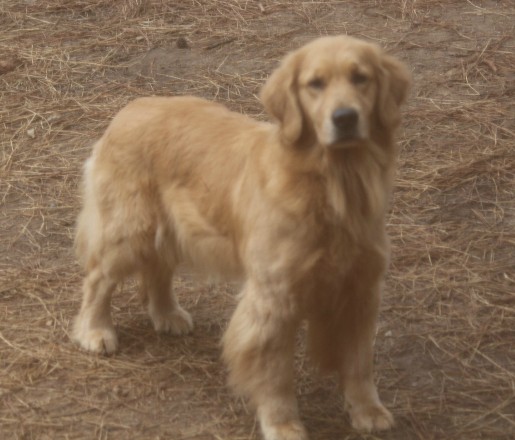 ---
Sunkyst Playn' Fur Keeps
"KEEPER"
4/30/18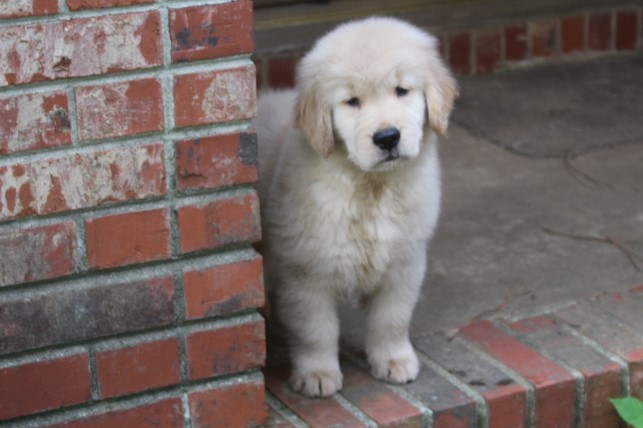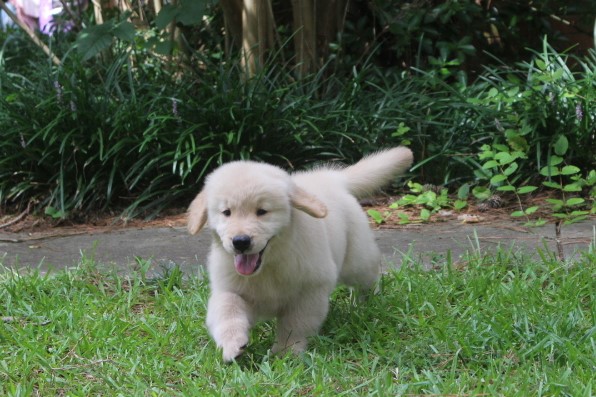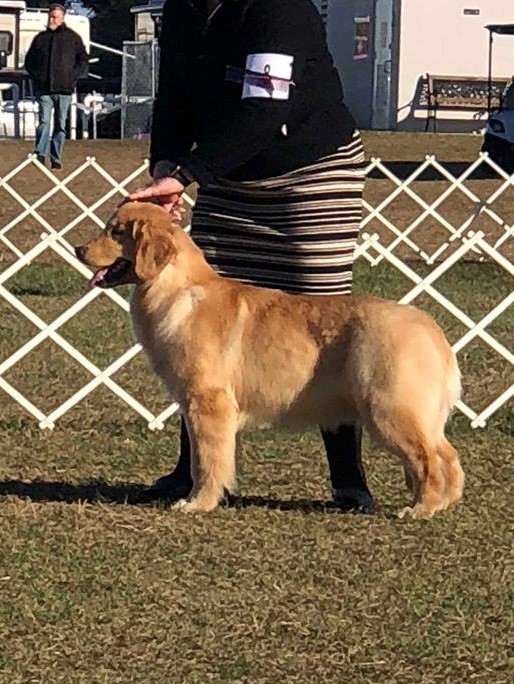 ---
Sunkyst Super Bug "BEEDYL"
(8 pts towards champion title)
http://www.k9data.com/pedigree.asp?ID=944846